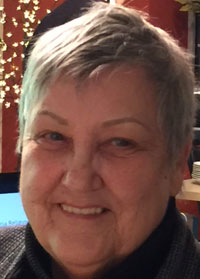 Biography
Education: Bachelor's degree from St. Norbert College and a Master's degree from the University of Wisconsin-Milwaukee.
Career: She finished her career as an internationally known speaker and consultant for health care and allied health care organizations. During her career in mental health she held a variety of positions as a clinician, supervisor, administrator, college professor, speaker and consultant.
Interests: Both poet and poetry lover, she is an enthusiastic promoter of poetry, a pursuer of creative possibilities and an ever willing learner and educator.