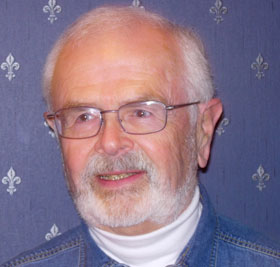 Biography
Currently Retired. Holds BA, MA, and JD degrees.
Community Involvement: Active in public assistance programs with the State Bar of Wisconsin. Volunteer with Disabled American Veterans and Community Blood Center. Baritone sax playing with local swing and community bands. Auditing courses at Lawrence University.
Hobbies/Other activities: Swimming, hiking, biking, auto touring.
Statement: I've found our Torch Club to be a valuable means of expanding my exposure to the world.