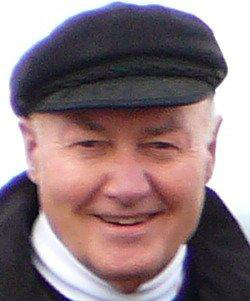 Biography
Club Office: Former Treasurer
Occupation: Retired. Formerly in engineering, sales, and marketing for Rexnord, Inc.
Degrees Held: BS, Mining & Metallurgical Engineering University of Wisconsin-Madison, WI
Community Involvement and Interests: Weis Earth Science Museum; Outagamie Philatelic Society, Fox Valley Bonsai Society, Weis'n' Miners Geology Club, Mayflower Society, and the Thomas Rogers Society. Also actively interested in the Trout Art Museum and the Paper Discover Center. I have too may outside interests and may have missed some other involvement, such as golf.
Statement: Torch provides a wonderful intellectual environment that is both educational and stimulating through the sharing of papers of personal interest. Many subjects presented coincide with my interests in natural sciences, family history and genealogy, watercolor painting and other visual media, and travel. Torch offers an excellent opportunity to be involved in the discussion of current events and concerns.