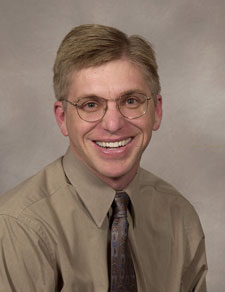 Biography
Club Office: Former Vice President
Current Occupation: Learning & Development Consultant. Employed by Kimberly-Clark Corporation in its HR group as member of the Global Learning and Development team.
Education/Degrees Held: Bachelor of Science, Cum Laude –Science and Environmental Change with a co-major in Earth Science, University of Wisconsin-Green Bay
Teaching or other Professional Experience: I have worked in the field of adult education / training and development for nearly 19 years, and have developed expertise in the area of human performance improvement and instructional design. My career path has taken me from the role of an Environmental Control Engineer in a large pulp and paper mill, to operations as a Performance Improvement Coordinator, to staff roles as an Organization Development Consultant, Recruiter, and Project Manager. I spent the first 14 years of my career in Green Bay, WI and Deerfield, IL with James River / Fort James and the last 8 plus years with Kimberly-Clark.
I have a second "weekend job" in the winter as a ski instructor. I am certified by the Professional Ski Instructors of America as an alpine ski instructor, and I currently teach alpine skiing at Norway Mountain in Norway, MI. Since 1990, I've taught skiing at four separate resorts in Wisconsin and Michigan.
In the summer, I like to teach whitewater kayaking. I'm currently certified as an Advanced Whitewater Instructor by the American Canoe Association and spend time working as a volunteer instructor for the Bay-Lakes Scout Council.
Community Involvement:
Active in Scouting / Venturing as a volunteer leader
Board Member – Gordon Bubolz Nature Center, Appleton, WI (2005 to present)
Member of the Trees for Tomorrow Natural Resource Education Center Advisory Council, Eagle River, WI (1988-present)
Former member Town of Clayton Plan Commission (2005-2008)
Hobbies / Other Activities
Reading
Photography
Camping
Hiking
Hunting
Kayaking and Canoeing
Bicycling
Downhill and Cross Country Skiing
Making maple syrup in the family syrup business
Timber stand management on the family woodlot in Oconto County
Why I am in Torch:
To expand my network and form new friendships
To gain exposure to new ideas
To learn