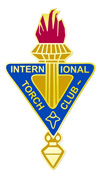 TORCH MEETING MINUTES for May 10, 2012
Notes taken by: Amy Oberg
Attendees: Jim Baumbach, Al Button, Bill Kelly, Donna Weiss, Dwight Easty, Janet Wullner-Faiss Cloak , Maria Debbink, Dave Debbink, Jan Smith, Amy Oberg, Peter Thiel, Bob Swain, Scott Valitchka, Richard Schoenbohm.
Guest: Bernadine Dorn.
BUSINESS MEETING
Call to order.
Approval of the minutes from the last meeting. Motion passed.
3. Treasurer's report from Barb: Approved.
| | | | |
| --- | --- | --- | --- |
| Balance as of 4/5/2012 | $4427.03 | | |
| Payments | | | |
| *4/25: Amy | ($100.00) | Bus reserve for trip | |
| *5/2: Fox Cities On Line | ($15.00 | Domain name registration | |
| Receipts: | 0 | | |
| Balance as of 5/3/2012 | $4312.03 | | |
Torch Convention: still time to register. Discounts are available until May 15; rooms will be held until May 21.
The Magical Mystery Tour will be Saturday, May 12th. Still room for one or two additional people. (Meet at the Atlas Coffee Mill a 8 am to board the bus. Lunch and dinner will be on the road. Expect to return to Atlas by about 8 pm).
Scott: we need ideas for the Sept meeting discussion.
Summer gathering: likely at Bill and Barb's.
Speaking roster for next year: ideas and speakers ~
(Note: We are trying to avoid TBDs on the schedule!).
Bill: Ethics of Wilderness Rescue
Jan: Glass: Industry to Art
Amy: Women as Terrorists
Jim: The Rise and Fall of German Luftwaffe; or The Future of Memory
Donna: ?
Peter: Nature's Most Important Gift to Mankind (water)
Richard: Politics of Water; or Rise and Fall of Honey Bees
Al: Healthcare
Dave: Tapping Unused HydroPower; or Why We Need to Build More Railroads
Marcia: Planned Community Development: Pros and Cons
Bob: John Birch; or Crisis in Public Lawyers
Janet: Writings of Diane Ackerman; or Natural History of the Senses
Dwight: Unconventional Wisdom; or Effects of Low Level Radiation
Scott: Ecology and Politics of Scarcity
9. Business meeting adjourned.
Program
Dwight: Evidence Based Medicine: The Patient's Perspective